Show with Bob and David. February 20, at 6:
Favorite Pornstars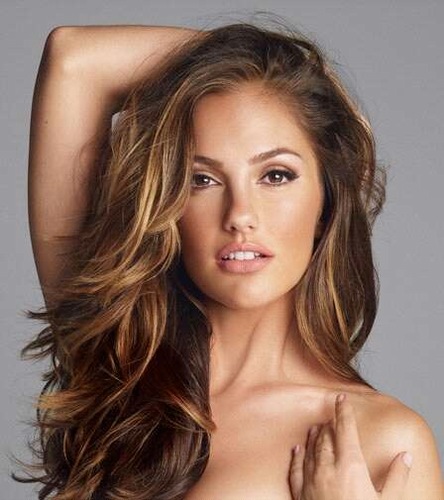 Show all 28 episodes. Show all 60 episodes. Show all 15 episodes. Liberian Girl Video short Whoopi Goldberg. TV Series executive producer - 13 episodes - Episode 1. Show all 13 episodes. Show all 12 episodes. Thornton Hears a Who? Show all episodes. Back in the Habit performer: Tornado of Fire TV Special illusion conductor - uncredited.
Hosted by Pepe the King Prawn Video short special thanks. Stories from the Quilt Documentary special thanks. Show all 1, episodes. Show all 7 episodes. Herself - Guest Judge. Show all 9 episodes. Whoopi Goldberg and Geoffrey Rush!
Show all 8 episodes. Tommy Chong and Whoopi Goldberg Back in the Habit TV Special documentary Herself. Herself - Former Oscar Winner. An Animated Life Documentary Herself. Herself - Co-Hostess, The View.
Show all 20 episodes. The Next Generation Documentary Herself. Show all 11 episodes. Herself - Guest Co-Hostess. TV Movie documentary Herself - Actress. Omit the Logic Documentary Herself. Part of Me Documentary Herself uncredited. Herself - Show Attendee. A Hidden Disability Documentary short Herself.
Legend of the Dolphins Documentary Narrator voice. The Color Purple Reunion Herself as Whoopie Goldberg. A Puppeteer's Journey Documentary Narrator voice. Herself - Guest segment "Secretariat in New York" uncredited. Volume Three Documentary Herself. Anatomy of an Epidemic Documentary Herself - Actress. The Story Begins Documentary Narrator.
Life Through a Lens The 60th Anniversary Director's Cut Documentary. Herself - Special Guest. The Perils of a Superhero Readings from the Slave Narratives Documentary Narrator. Herself - Center Square. The Final Twig Erect for 30 Years Video documentary Herself. TV Series Herself - Host. I still have a lot to look at on your page. Not even close to viewing it all. I just want to thank you for sharing.
I am a middle school math teacher. I also love math and teaching it. My problem is I am not as creative as you. I have a very difficult time creating interactive journal pages, yet I love doing them.
I also have a hard time coming up with good activities and practice. Because of your help, I can start to bring to the table what I could once only imagine doing.
I stumbled across your blog while trying to find materials for my Special Ed students. It's my first year co-teaching in a math class. Boy, does it get easier the third time around being a student, student teaching, and now! The Math Circles Facebook page directed me to your blog. Speaking of my mom, she grew up in Bartlesville, which means I spent many summer vacations there.
As for me, I'm a children's writer, and in recent years I've been developing a style that uses storytelling to teach math concepts. My latest book is just being released this month - "Night of the Frightening Fractions," the second in a series about a middle school girl who solves mostly pre-algebra problems for mathematically-challenged monsters.
It turns out that monsters are really bad at math. If you're interested, you can check out my website, http: I'm looking forward to reading your blog. Maybe we can give each other some ideas Which brought me here.
My wife and I home school with the RVA http: A lot of words to say thanks for showing me the light. My daughter is in the 3rd grade and I want to make math fun and exciting for her. I will be following your blog to get some insights on how to do just that.
Will you please send your math practices radams tusc. I can't remember how I stumbled upon your blog, but I just wanted to say that after looking through it, I am so amazed and happy about the work you're doing, and how you have passion not just for math, but also for the teaching of math. I teach college math, and I can tell you, we need lots more teachers like you!
Keep up the great stuff. Thank you for being so willing to share! I have recently come back to the classroom from being at home with my 3 boys. I really wanted to do something a bit different than what I used to.
I live in a small town too and math is not a top priority. I am so excited for next year to start so I can implement some of these in my class.
I actually showed some of my students the samples and they were like we would totally do that! Made my heart happy to see excitement in kids who's eyes have not always lit up about math!
You're very welcome, Mary Beth! I love your blog!! I love how hardcore of a Christian you are and I am actually starting my first year as a high school math teacher. Any tips would be great! Thanks for the sweet note, Ginny! Join us on twitter! Start your own blog to reflect! Sarah, I just came across your blog today and am amazed.
Where do you find the time? Thank you so much for sharing all of your work with us! I live in a small town and don't have much of a social life, so I guess that explains part of it. Blogging help me reflect on my lessons and make hem better. Hi Sarah, I tried emailing you but the email would never send, so I thought I would post the email on here and hopefully get a hold of you that way.
Hi, I was wondering if you could send the following documents to me? I was unable to download them from your site. Thanks for your great ideas. I have really enjoyed looking at your blog. I teach 6th grade in Virginia, so anything else you have that I may have overlooked would greatly be appreciated too.
Hope you have a wonderful school year! My email is sandy. I had trouble with some of these - I made my own prime number chart, but would love a smaller one and will be teaching inequalities and systems of equations this year to 8th. Would love you to email me anything you can share. Hi Sarah, You have created a very interesting blog about your Maths teaching.
I can tell you are a passionate teacher and I can easily imagine students loving Maths in your classes. Keep up the great blog posts and best wishes with your teaching career! Hi Sarah, I really enjoyed reading your blog and thank you for sharing all the great ideas. In case you haven't heard about it, DonorsChoose. Many donors are looking for projects to donate. Thanks for the recommendation!
I've heard of the site, but I've never used it before. I am currently a graduate student, getting my masters in education. I have a bachelors in mathematics and will be certified to teach 7thth grade by May of Your site is such an inspiration for me as a future teacher and I look forward to adopting some a lot of your ideas and making them my own, as I will be doing half of my student teaching in 8th grade algebra!
Your blog is amazing and I can tell what an amazing teacher you are. Thanking you in advance for everything that you have put on this blog. You are such an inspiration. Thanks for the sweet note, Danielle! Good luck with your student teaching! Let me know if there is ever anything I can help you with. Sarah, I am not sure where I first found your site but I am constantly coming across it I have taught high school for seven years but this is the first year endorsed in math.
Thank you for being "weird" we must stick together and having amazing ideas but most of all for sharing them. Your students are blessed. Sarah, this year due to unexpected staffing changes at my school, I find myself taking over a section of Algebra 1.
I am getting so many great ideas from you blog! It is a wealth of information! I also LOVE teaching math and one of my favorite things this year is that for the first time, I am getting to have students in Algebra 1 that I taught in 6th grade math.
So I totally understand how cool it must be to get to teach students again on a regular basis. I am also a doctoral student at Walden University working on my dissertation. My topic is focused on the virtual Communities of Practice that math teachers use to improve their practice - specifically MTBoS. A few of my survey participants have indicated they read your blog.
I am wondering if you could find a few minutes to take my survey. It is pretty short. I would really appreciate your input. In the survey "blog platform" is used a generic term to mean any platform, like blogspot. Thanks for your consideration! Wait, is math countably infinitely fun or uncountably infinitely fun? Sarah, I've been using ideas from your blog to supplement my curriculum and appreciate all the work you put into your teaching.
My kids are learning how to connect the learning goals to the notes they're taking using the goals with tabbed pages. I've searched but am unable to find one. Keep up the good work!! I make my own pacing calendar on a yearly basis, but it's always a work in progress.
There is no timing because I make that up as I go. Each of these changes each year because I'm always in search of a better way to teach. Keep up the good work, Oklahoma needs good math teachers like yourself.
Congrats on your marriage. I am ending my first year as a resource algebra 1 and resource geometry teacher, I am the special ed teacher so all of my students are on ieps in my room. As it turns out for my next position I will have to take the state math test to continue teaching special ed math for school year so pray as I am a Christian too that I succeed in studying understanding and passing that test! So let me get to my point I want my students to love algebra one as much as I do but I don't have the skill set to pull that off.
Meaning how to make it enjoyable and fun. Next year I will definitely be using interactive notebooks and more foldable's. I have come to realize that the algebra sequence is pretty much the same for any district. So I would like to use your blog as a resource but I want to begin I guess with the beginning of the school year if that makes sense so are your blogs in sequential order according to the sequence of algebra one?
If not can you guide me on the best place to begin reading your blog I guess by the dates and lastly aside from foldable's and interactive notebooks can you provide me with your top three resources or whatever that you would recommend they can be books or websites or whatever. May our father in heaven continue to bless you your new marriage your love for him and your service to him may he give you even better ideas and through your ideas may he give you the power to get well so that you can glorify him in heaven Deut 8: Thanks for the sweet comment!
I've posted my sequence here for Algebra 1: I'd definitely recommend searching Pinterest for ideas, too! I'd like to get your permission to use your Growth Mindset picture in my college class with my students. How can I contact you? You could email me at berezowj assiniboine. Thank you Sarah for sharing all your creative and fun teaching strategies and activities.
I am currently on my third year teaching and would like to incorporate more interactive learning in various ways. I found your blog to be incredibly helpful and inspirational! Sometimes I can get "stuck" on how to teach my kids a concept. I always want it to be engaging and challenging for them and your blog really allows my creative juices to flow again! You are so inspirational, encouraging, and creative. I really appreciate the positive vibes from your blog.
Hi Sarah and thanks for all your creative and innovative ideas in making math fun. This is my 4th year teaching high school and my school is already in the third year of Common Core. I'm always looking for ways to improve on my teaching strategies and will definitely take some of your ideas.
For example, I will definitely try some of the math games you suggested and use your graphic organizers as well. With Common Core students should be working in groups but some times I find students resisting to work with others. One way I would try to change their attitude is by introducing Math games so that they are learning the concepts while being engaged with others.
Thanks again for your creative ideas. I absolutely love your blog. I am teaching pre-algebra to 8th graders this year and your foldables and notebook ideas have helped me so much! Sarah, You are such an amazing teacher. I implemented Interactive Notebooks because of you. If I was any better at blogging, I would have been posting my progress all this time.
I just created my website. I hope that when I get better at blogging and showing off my work in the classroom that you'll take a look! Again, I think interactive notebooks are amazing and I should have been using them this whole time. I am in my second year as a teacher, and I also teach at a small school.
We have two math teachers, and one teacher for everything else. We service approximately students in the high school. Hi Maam Sarah, your blog is really amazing and I learn a lot from you.
I hope I'll have the same passion as yours in teaching my students. Coming from your reader here in Philippines. Steve Grossberg August 25, at 5: Gracie and Lukes Mom October 20, at 4: Sarah December 5, at 8: Joe Bertone June 29, at 4: Brick House Project July 5, at 9: Megan December 4, at 9: Valerie March 2, at 6: Katie April 28, at 2: V May 17, at Sarah Hagan May 21, at 8: Sarah May 25, at 5: Anonymous June 15, at 7: Lori Boyd June 22, at 2: Susan Hyde June 25, at Sarah Hagan June 25, at Anonymous August 6, at 4: Jess December 27, at 9: Sarah Hagan January 10, at 5: Sarah February 20, at 8: Lisa T February 20, at 2: Sarah Hagan February 23, at 5: Nicole Johnson March 4, at 9: Sarah Hagan March 5, at 3: Kristen Bruning July 3, at 2: Sarah Hagan July 12, at 5: Kristen Bruning July 17, at 3: Sarah Hagan July 18, at 6: Contchr July 16, at 9: Sarah Hagan August 7, at Anonymous July 28, at 8: Sarah Hagan August 7, at 9: Anonymous August 12, at 5: Sarah Hagan August 12, at 9: Jen August 23, at 7: Sarah Hagan August 25, at 9: Anonymous September 3, at 9: Sarah Hagan September 5, at Amy Hitsman December 6, at Sarah Hagan February 19, at 5: Anonymous January 7, at Sarah Hagan February 19, at 4: Black March 9, at 9: Cyber Onyx March 10, at Richelle Adams March 24, at 1: Jason Juett May 2, at 2: